Friars 50th Anniversary Podcast – PART ONE
Friars Aylesbury first opened its doors on Monday 2 June 1969. Exactly 50 years later on 2 June 2019, the 6 Friars Founding Fathers reunited in Aylesbury's Kings Head to talk about the early days of Friars and that first magical summer of 1969.
In the first part of this two-part podcast, produced and edited by Richard Carr of Bucks TV, the 70 minute discussion centres on the first phase of Friars at Aylesbury's New Friarage Hall in Walton Street from 2 June 1969 to its forced closure on 6 July 1970.
Those participating are legendary rock journalists Pete Frame and Kris Needs as well as the Friars Founding Fathers Robin Pike, Adrian Roach, Jerry Slater, Terry Harms, John Fowler and David Stopps. Also participating are John Braley who managed the Borough Assembly Hall and the Civic Centre for many years, Stephen Daglish who managed Earth Records and created the Aylesbury Music Town website and Keith Martin who was Friars member No 1.
The podcast will be augmented by classic Friars images.
The second part of the podcast will be broadcast on Tuesday 9th June and will deal with Phase Two of Friars Aylesbury at the Borough Assembly Hall, which is where Bowie made his ground breaking Friars appearances.
The first part of the podcast can be viewed from 7.30pm on Tuesday 2nd June, which is exactly the time and date 51 years ago that Friars first opened its doors to an unsuspecting audience.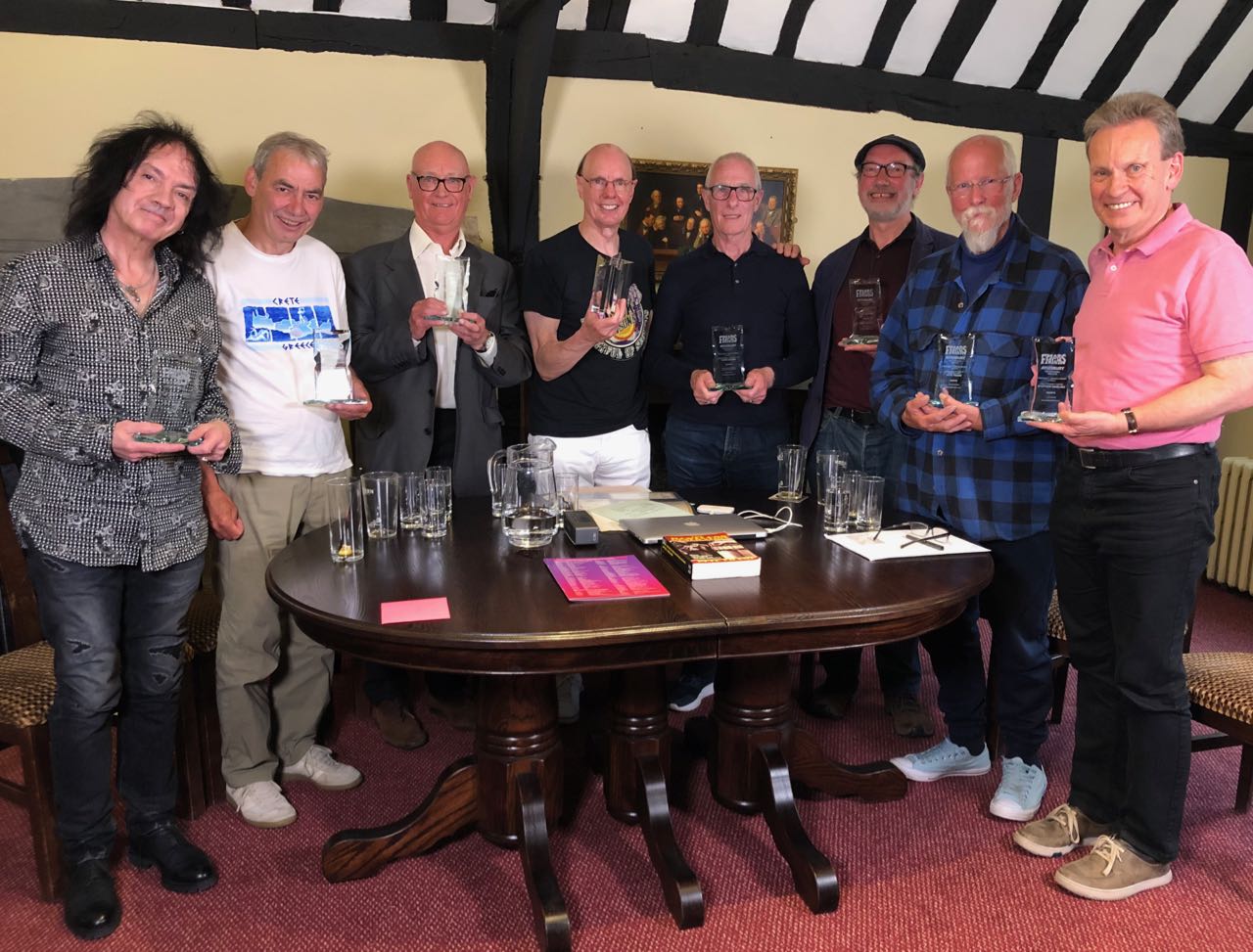 The photograph shows those participating receiving special awards for their services to Aylesbury's musical and cultural heritage.
Left to right: Kris Needs, Adrian Roach, Robin Pike, David Stopps, Terry Harms, Jerry Slater, Pete Frame and Stephen Daglish.