Amersham's new outdoor play areas already proving popular with local community
The brand new skate park, children's play area, outdoor gym and street snooker, which opened last Friday, is already proving to be a hit for children, adults and families in Amersham. The outdoor play areas can be found at the King George V Playing Field and are part of the Chilterns Lifestyle Centre development; a new leisure and community centre being built in Amersham by Buckinghamshire Council.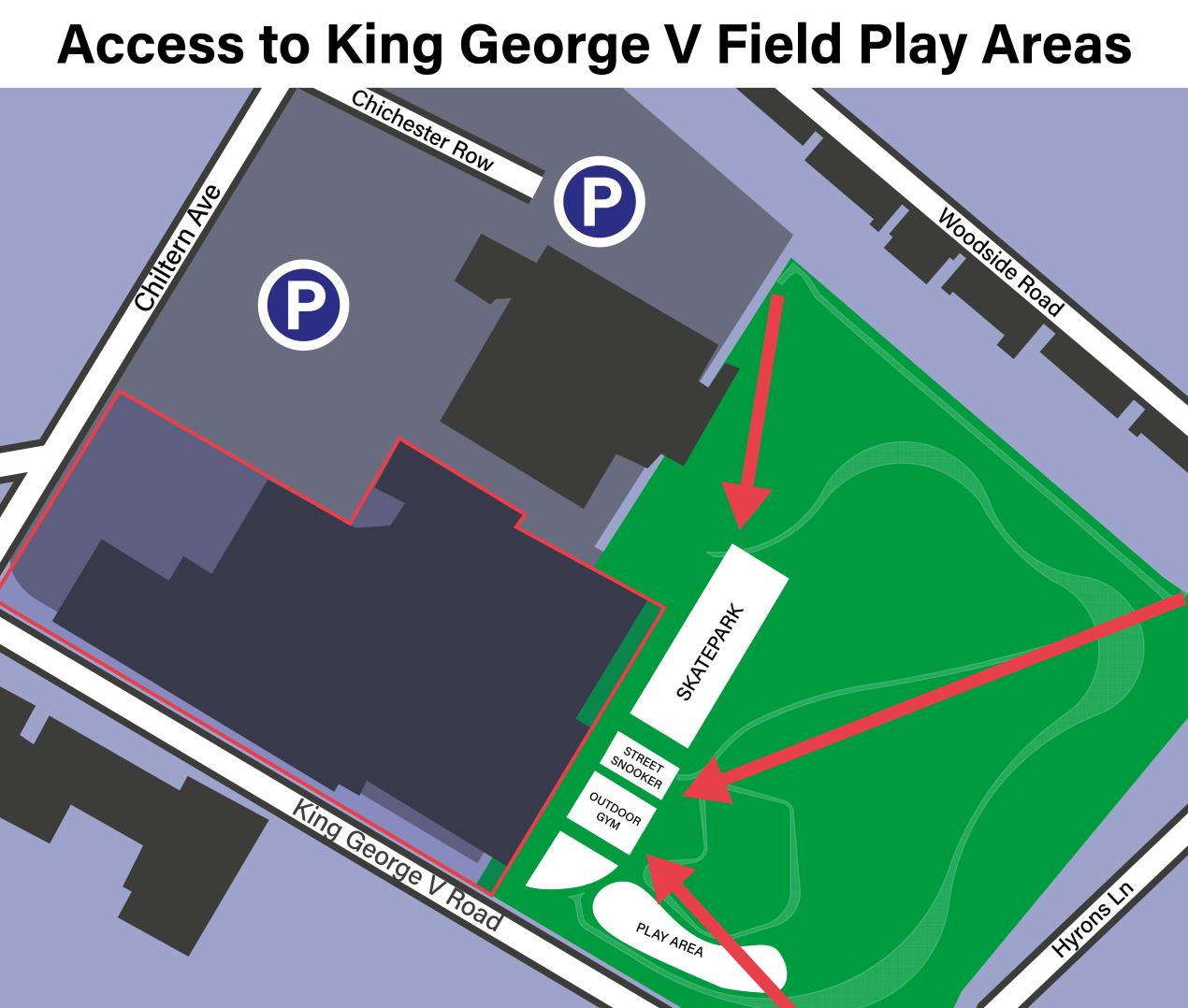 Amersham's new facilities were put to the test last weekend with lots of local families heading outside to enjoy the sunshine. The new areas offer something for everyone and include a mix of new and restored equipment. There are also a number of accessible pieces of equipment including the roundabout, trampoline and nest swing with other elements of the play equipment able to be used with assistance. As work on the Chilterns Lifestyle Centre development continues, there will be more for children, adults and families to look forward to including a more familiar and traditional playground for younger children.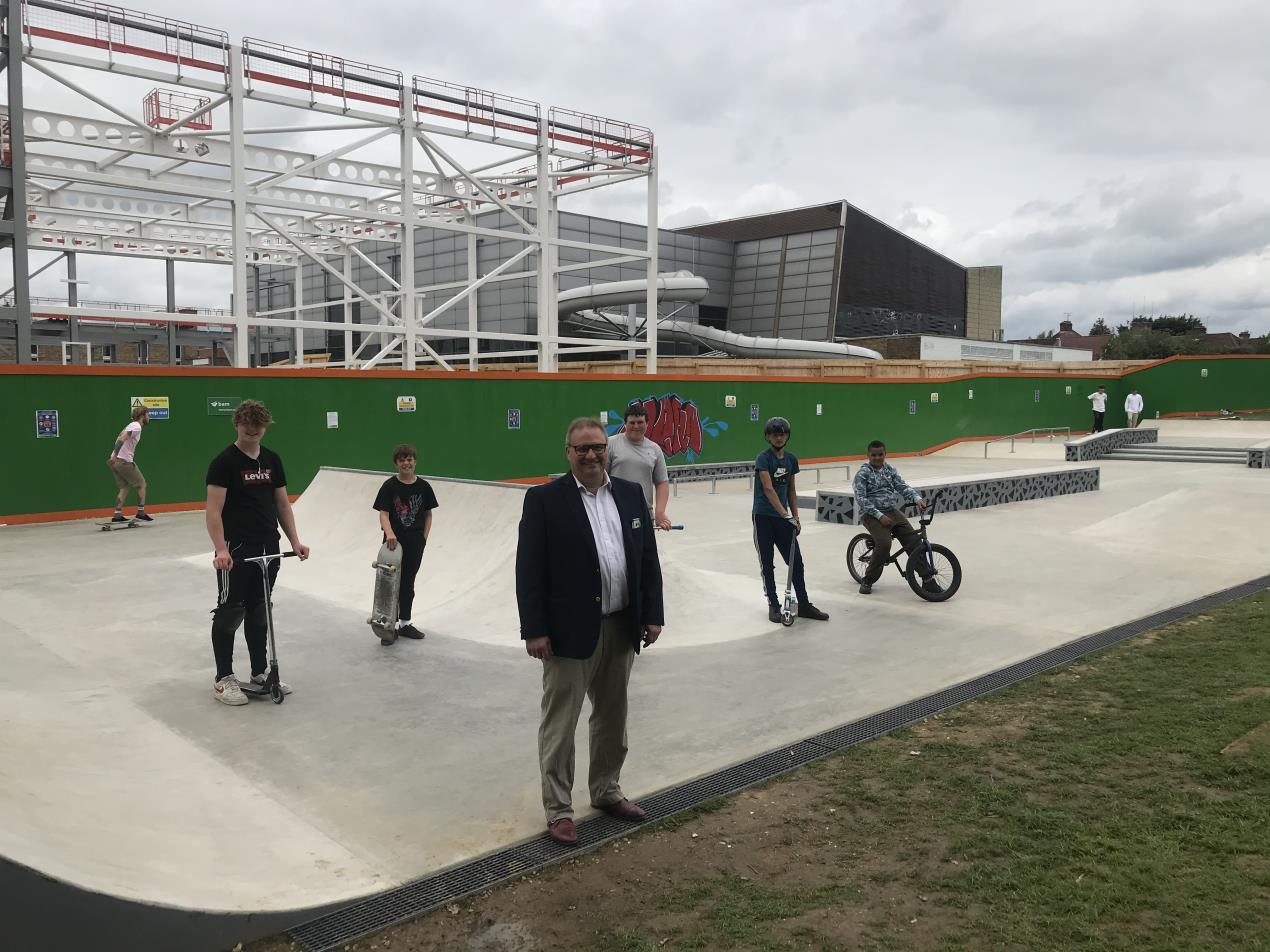 Photo: Cllr Clive Harriss, Buckinghamshire Council Cabinet Member for Sports and Leisure, meeting with some of the local skating enthusiasts who helped to shape the new skate park's design.
Commenting on the new facilities, Cllr Clive Harriss said: "The new play areas look great and it's fantastic to see them already having such a positive impact on the local community. I was delighted to meet some of the young skaters who had shared their expertise to help shape and inspire the skate park design. Their excitement to have this new space is wonderful, and it's great to see and hear that both the younger children and older teenagers are using the space together, responsibly and considerately.
Local Year 7 student, Matthew, added: "After spending the last few months following government advice and staying at home, it's really exciting to be able to get outside again and the new play areas are so much fun! Normally my brother and I like to make new friends and play with others however we know it's still very important to social distance wherever possible and to keep washing our hands and using hand sanitiser regularly, so we don't catch or spread coronavirus."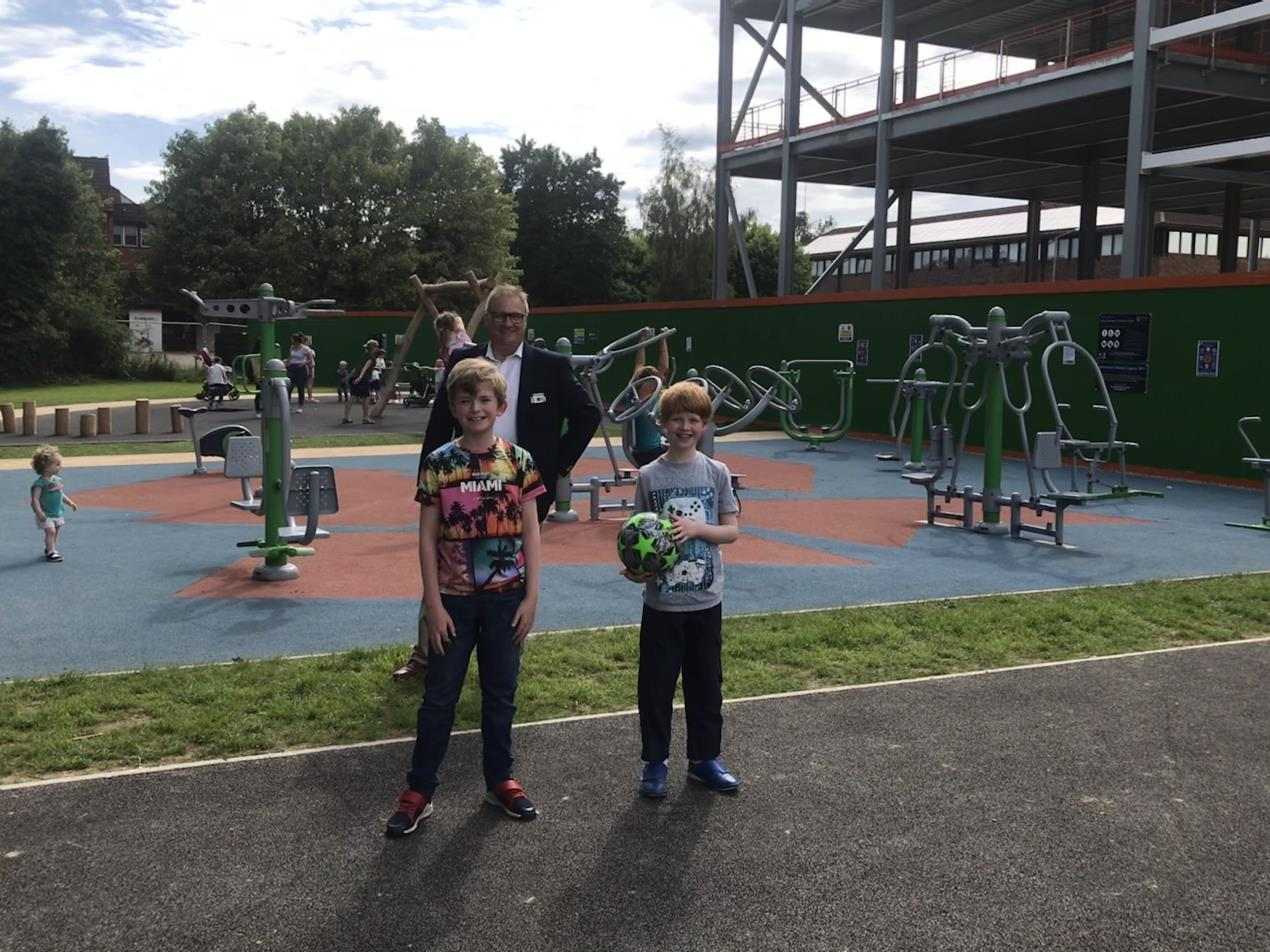 Photo: Cllr Clive Harriss, Buckinghamshire Council Cabinet Member for Sports and Leisure, enjoying the new street snooker facilities with local brothers Harry and Matthew.
Cllr Mark Flys, Mayor of Amersham said: "We're delighted so many local families were able to enjoy the new outdoor play areas over the weekend. With more good weather expected over the coming weeks, we hope more children and adults will be encouraged to enjoy the new facilities.
For more information please visit Chiltern Lifestyle Centre